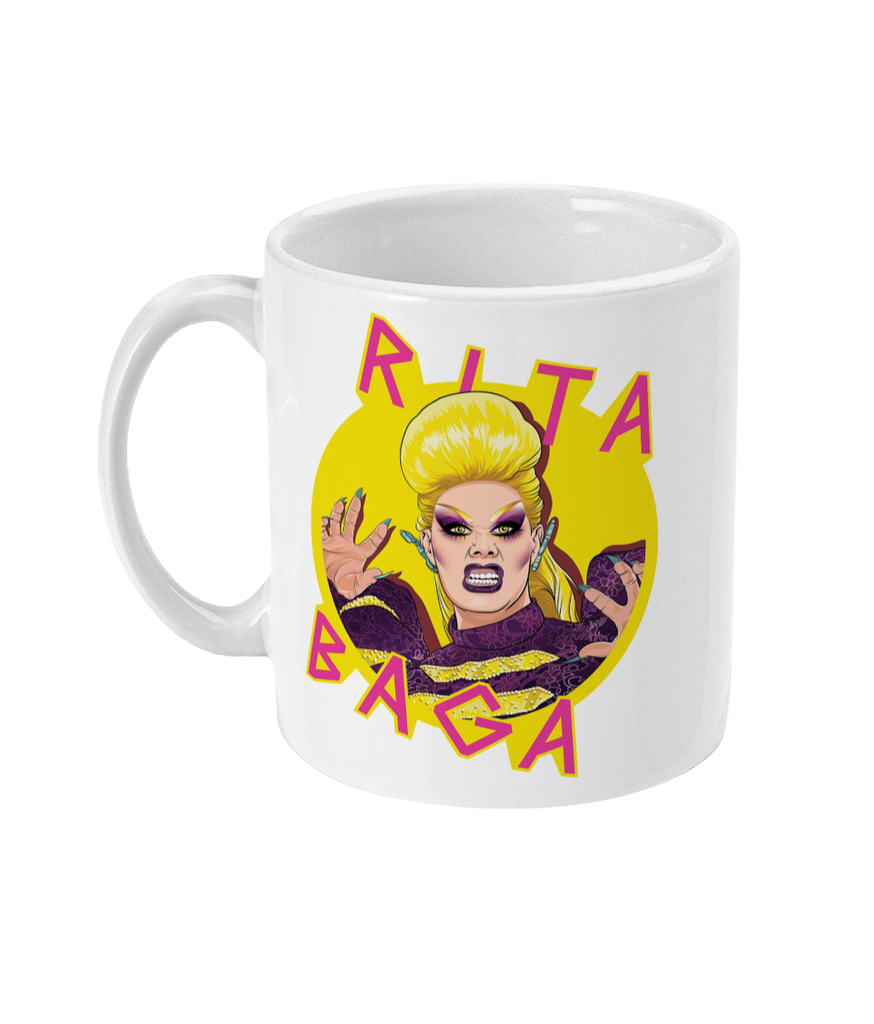 Description / Size Guide
Canada's Drag Race star RITA BAGA.
Official Merchandise by Snatched Merch - Shipping Worldwide.

Product Information:

11oz ceramic mug.
Glossy white finish.
Dishwasher and microwave safe.
Rita Baga is the stage name of Jean-François Guèvremont, a drag performer of Canadian-French origin. She is one of the Season 1 runners-up (along with Scarlett BoBo) of Canada's Drag Race.


RuPaul's Drag Race | Drag Queen Merch | Canada's Drag Race | Canada Drag Race | Drag Queen Merchandise | RuPaul Drag Race