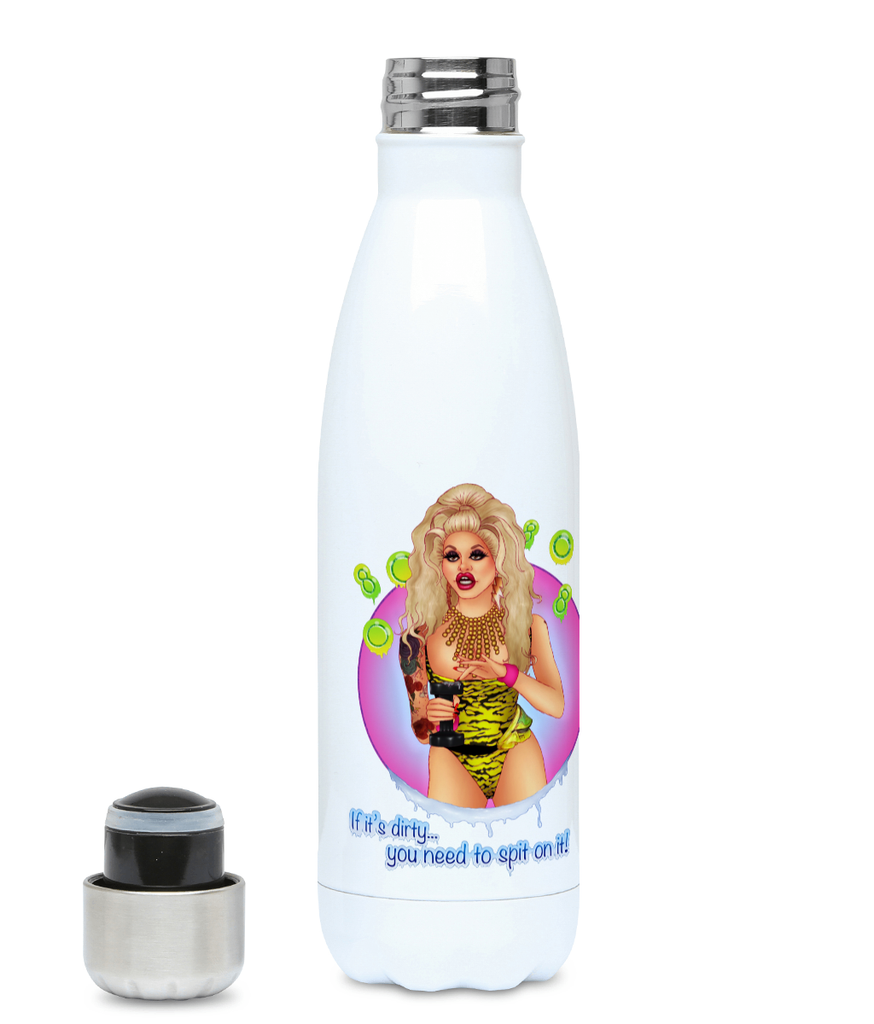 Description / Size Guide
Drag Race Holland star Megan Schoonbrood.
Official Merchandise by Snatched Merch - Shipping Worldwide.

Product Information:

Stainless steel.
Leak-proof.
Double walled.
Suitable for hot and cold liquids.
Not dishwasher or microwave safe.
Megan Schoonbrood is the stage name of Michael Schoonbrood, a drag performer and one of the Season 1 contestants of Drag Race Holland.
Drag Queen Merchandise | RuPaul's Drag Race | RuPauls Drag Race | Drag Race | Drag Race Holland